Tapas
bites or burning flames?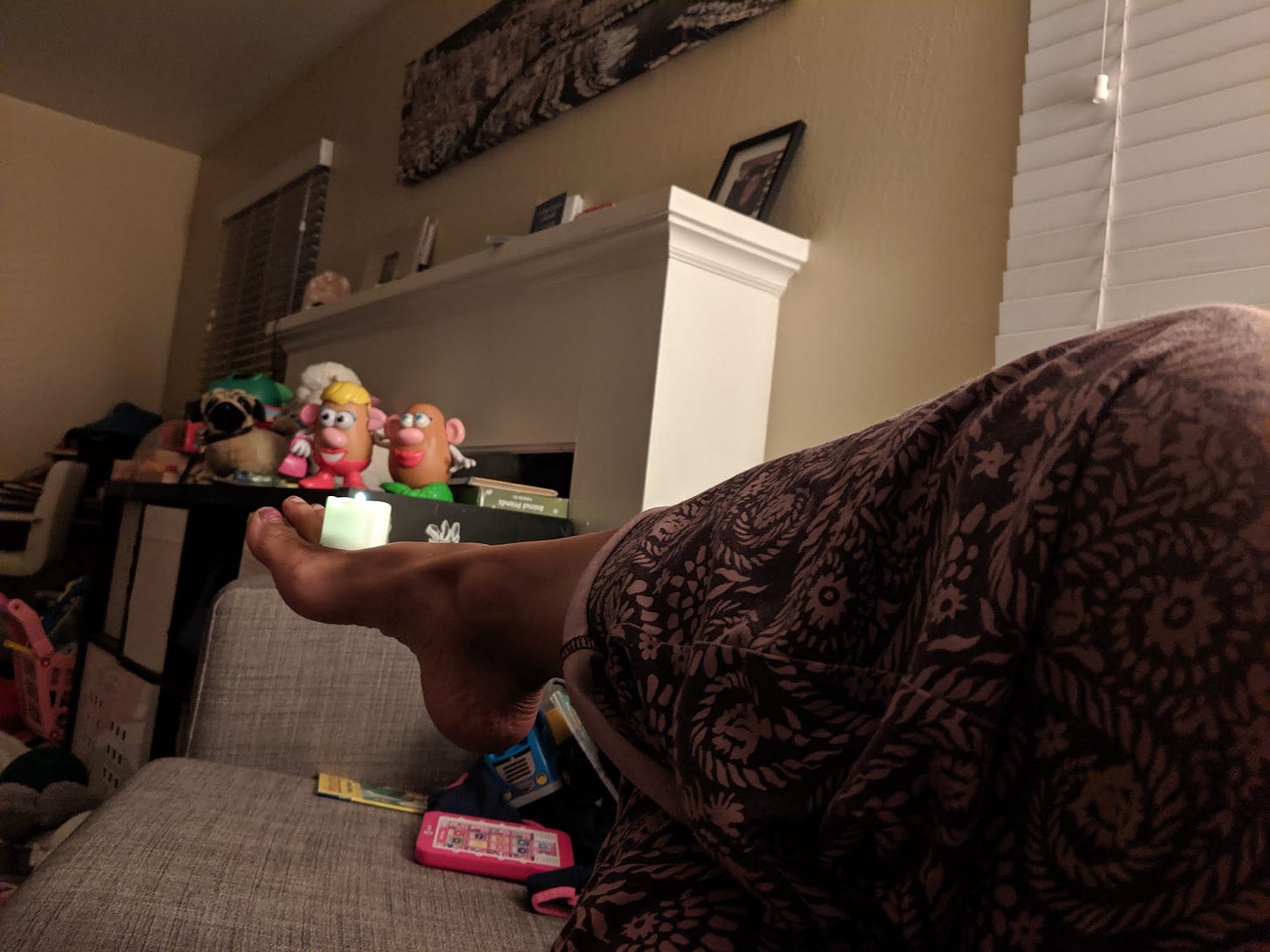 What is that on my foot? And why is it there?
When I say the word 'tapas,' it's pretty likely that you'll think of one of two definitions, or maybe you'll recognize both: 1. Small dishes that are part of Spanish cuisine, and 2. The yogic niyama that usually gets translated as 'discipline' or 'austerity.'
There are all kinds of ways to explain tapas and how it brings life to yoga practice, but before I get into the nitty gritty, I want to bring up the link between tapas and fire. If you live in a place where summers are hot, then the element of fire is strong and you don't have to do much to generate heat in your body. But what else can we say about fire except that we feel its essence from the sun?
Fire is bright, illuminating, hot, transformative, nurturing, inspiring, and potentially dangerous. Fire can be a quiet, flickering candle or a raging bonfire; it can be a smoldering ember in a fireplace or the heat of an oven or stove cooking food. Fire can range from comforting to intense, but wherever it lies on that spectrum it is sure to transform. So I personally think of tapas as a special type of yogic transformation.
But I also love Spanish tapas: morsels of culture, history, or traditions presented in small plates. Sometimes a small dose of something is all you need; sometimes a small taste is better than drowning. This summer I've been seeing a recurring theme in some of my posts: it's the little things that matter. I know this is a stretch (pun intended!), but Spanish tapas can be a yogic metaphor for small servings of intense focus. The power of focusing on little things is what transforms the mundane moments of motherhood into a mode of higher living, wider perspective, and the divine light in all things. It's the essence of 'namaste.'
I am dedicating the rest of summer - the rest of August and the part of September that lands before Autumn Equinox - to the yogic concept of tapas. Let's transform slowly with the changing season, through small, gentle practices that are easy and easy to fit into your schedule, but through cumulative effect, transform you from the inside out.
More to come on this topic until the first day of Fall. In small servings of course.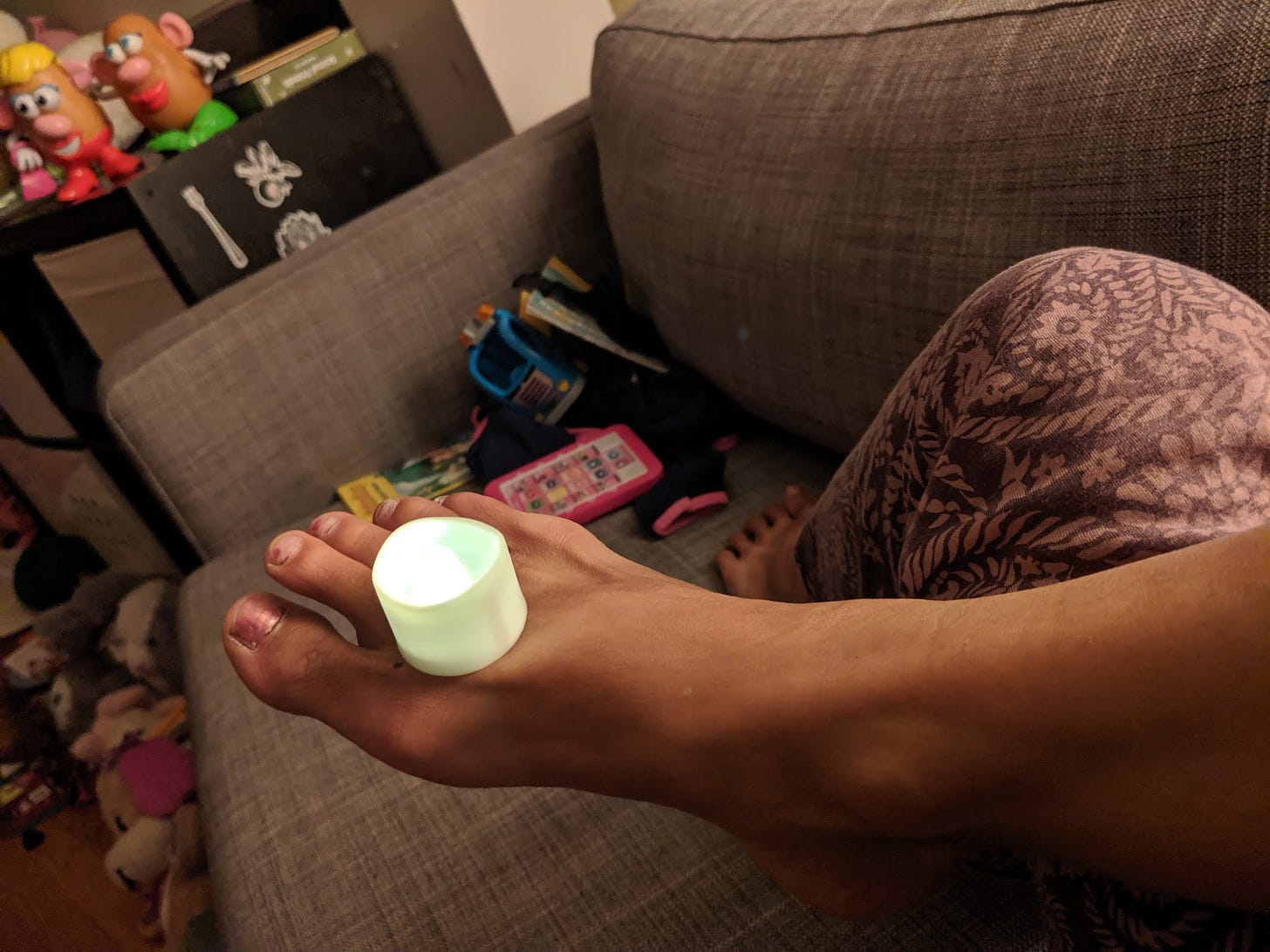 Aha! It's a candle. I'm so tired tonight that I decided to practice couchasana. Candelit and all to make this some special mommy me-time.